Our size advice
Crevendi recommends customers to measure their feet before choosing the size. Measuring your feet will take a few minutes, while returning a wrong size will cost you and Crevendi unnecessary time. You can estimate your shoe size by measuring the heel to toe length of your feet.
How to measure your feet
Place one foot on a piece of paper. Mark the paper at the end of your heel bone and at the end of your longest toe. Measure the distance between the two points and repeat the process for your other foot. If one foot is slightly lager, use the largest measurement as your foot size.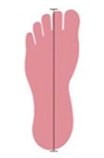 Measurement chart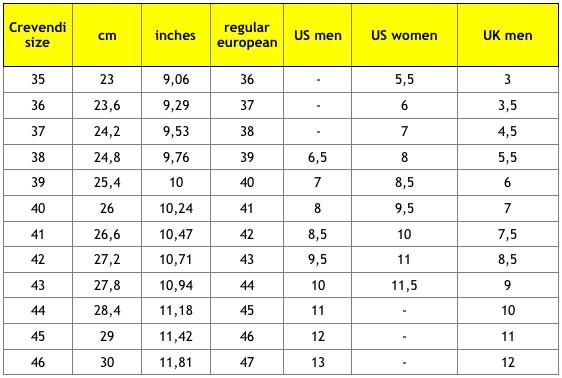 Still not clear?
Contact our client support at:
info@crevendi.com